The dining rooms, where you can have pleasant meals and chat with your loved ones, are one of the most cheerful parts of the houses. With a few simple tips, you can take your dining room decoration ideas to a different dimension and create a pleasant atmosphere here. Let's examine a few creative suggestions for the dining room, which will be the focal point of your home with its useful and aesthetic appearance.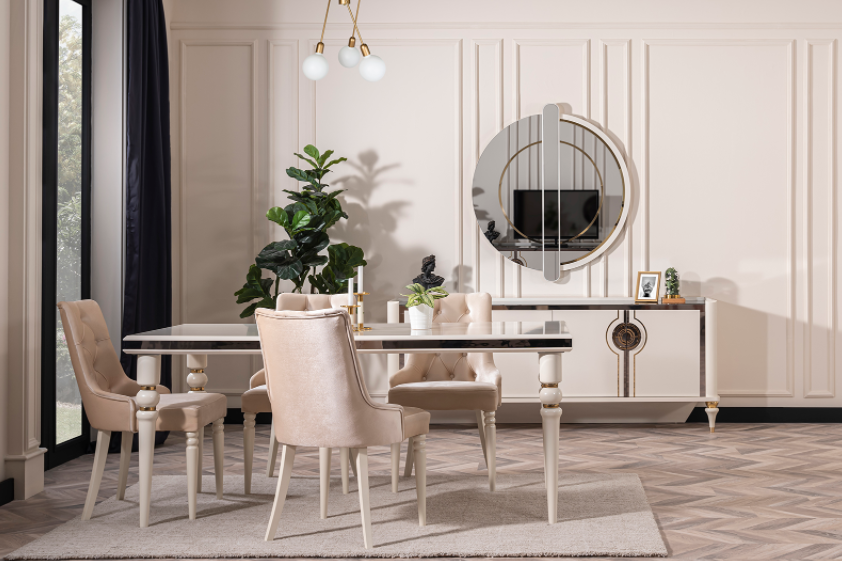 Add a Fresh Air to Your Dining Room with Mirrors
Mirrors are objects that can be used in different rooms of the house. Mirrors, which provide an aesthetic appearance as well as useful, easily adapt to different points of the houses with their various models. With the mirrors you will place in your dining room, you can create simple perceptions and change the air of the room.
Give the image of your dining room a stylish form with the mirror you will choose in harmony with the furniture in your room. Mirrors, which will be in harmony with other furniture, bring the image of the room to an elite atmosphere.
The mirrors you choose for the dining room decoration that you have carefully planned create a sense of spaciousness in the environment. This method, which will work especially well in small dining rooms, makes the room look more spacious and spacious.
Attracting attention with their colorful and interesting designs, mirrors are perfect for your dining room. You can add movement to your wall with the paintings you will place next to your mirror. You can change the atmosphere of your dining room with this design, which has a very modern look.
It would be a very bold move to cover an entire wall with a mirror. You can even make your dining table look bigger if you cover the entire wall with a mirror.

Color Your Living Space
Creating a separate area for sitting in dining rooms is not a very popular idea. However, we can say that it is a creative idea, although it is not very popular among dining room decoration ideas. You can create a different atmosphere in your dining room with this idea that will allow you to capture a different image from other dining rooms. The seating set you prefer in harmony with the dining table also eliminates the need for chairs.
You can place a U-shaped seating set around your dining table. In this way, your dining room, which will gain a modern look, will delight both you and your guests with its striking appearance. Sitting on a comfortable sofa set while eating is a comfortable option. By using this option in your dining room decoration plans, you can make the room look modern and comfortable.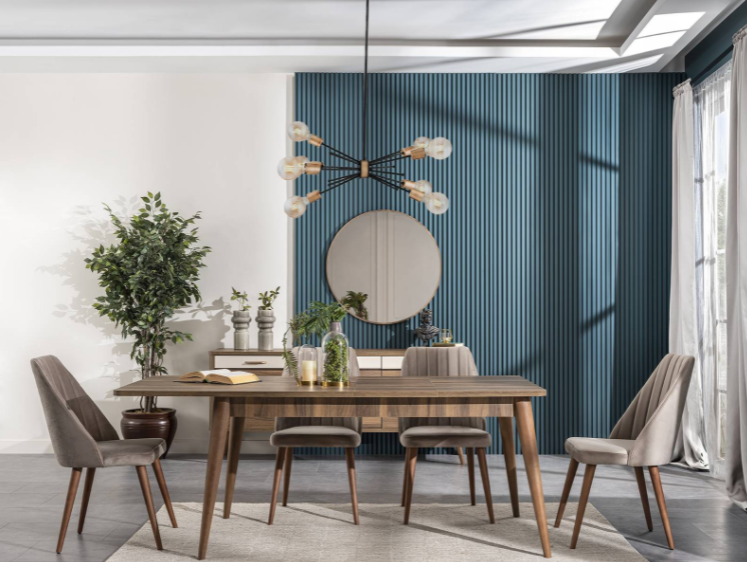 Include Patterns in Your Dining Room
The first idea that comes to mind when designing your dining room will be solid colors. But it doesn't come from a little creativity. Items in solid colors are more visual options for your one-person dining room. Use an analogy to put different patterns together. This is the color and modern masculinity of your dining room.
You can apply a preferable design with compatible patterns from chair covers to wallpaper. You're free on the pattern! You can get a stylish look by blending web designs. Move it to the walls in the pattern on your dining table.
Before the dining room, you will place the tables and provide information about the examiner. You can use whatever they can help you to capture a moving and modern image like using depending on your imagination.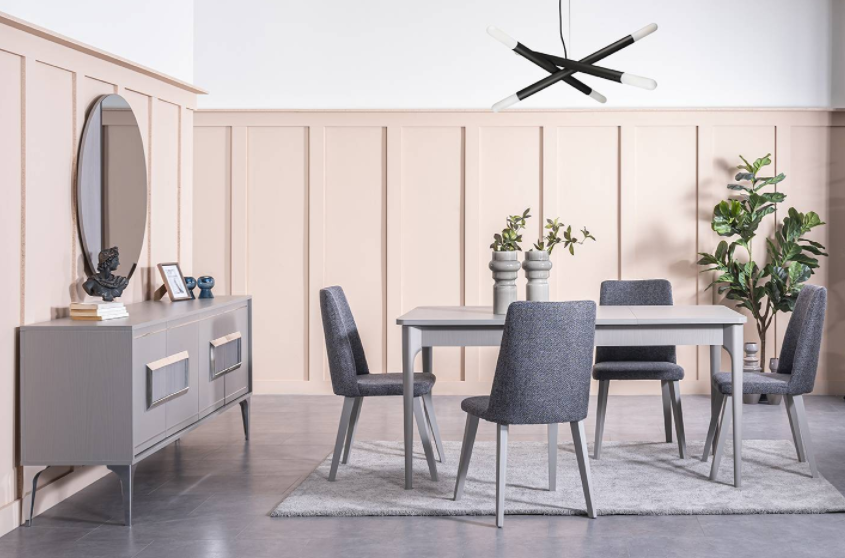 Use Different Belts
The dining table, which you will use in your dining room, is delivered to you with the sets to be purchased. These seats have a single form and image. Using the same seats at the same time can cause body boredom. This idea of throwing them away and getting a new one would be a bit of a salty idea. You can create an illusion by using different boxes for these extra seats.
You can apply your chairs. You can choose a better dining room from a design exhibition than your dining room, as the interaction that is impressive. On the contrary, more modern and industrial applications can benefit from the contrast properties of colors. You can change the atmosphere of your dining room with the choices you make.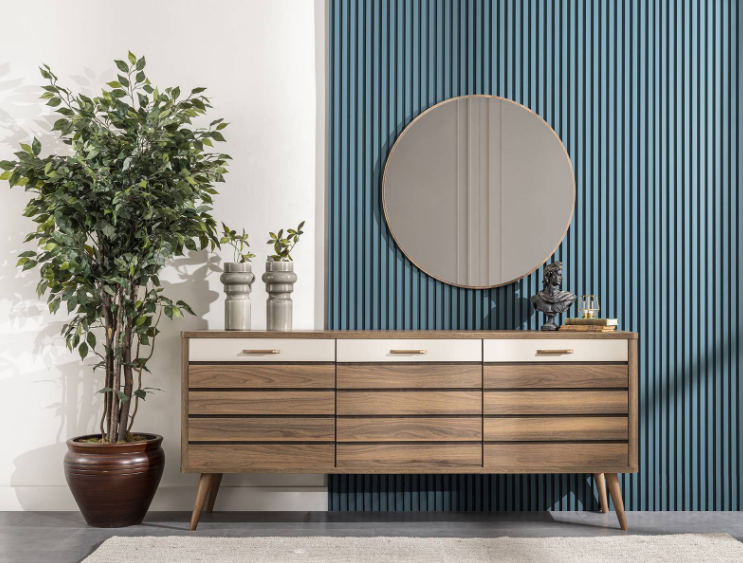 Color the Ceiling: Include Lighting and Different Patterns
You can add a different atmosphere by coloring the ceiling of your dining room. Rustic beams and wall coverings with different patterns and colors can create a different atmosphere on your ceiling. More modern relations with these patterns, which will combine with stylish wooden furniture. At the same time, you will place on the ceiling chandeliers also hold a place for the same for the dining room.
After you decide to create in the environment, you can do what you can do with your chandelier. To get a more modern image, you can choose industrial models. Available in a wide range of single or dual lamp styles. Hanging and stone chandeliers, which are a model for preferred users, provide a more classic look to your dining room. From room to room, chandelier models that are targeted according to the favorites and colors help you to refresh the atmosphere in the environment.