Wooden TV unit is a decorative item that will suit classical and retro styles. It is okay to review the elegance and grace of your LCD televisions about one of the devices. The choice of your living room, eye-catching and stylish TV units, your living room, suitable for your taste and color.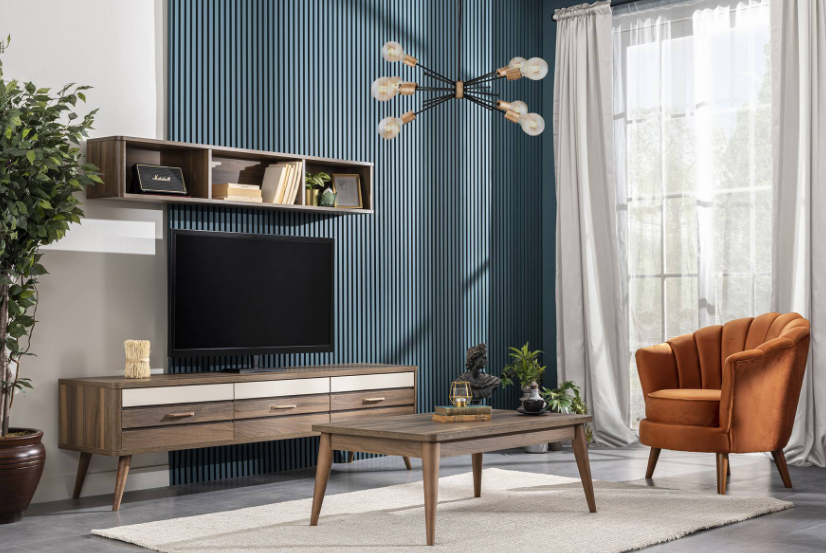 Selection of Wooden TV Units Models
Since it is in our lives with LCD televisions, they are the products in which the house will be placed. Also, the view from the view unit is flamboyant and got the look. There are TV units made of very special wood that will suit your living rooms in particular. One thing to consider with a wooden TV unit:
Choose assistants to complement the decoration of your stylish and elegant living room.
The designs are furniture with an aesthetic touch, having enough shelves and not taking up much space in the living room.
Units should be suffocated in the area where they will be placed. The unit furniture will be appropriate with a lounge must have. If your living room is large, a small TV screen will stay in the dark. You will also not be able to create a harmonious image.
Choosing a small TV room will be very unpleasant. Your range of motion will be restricted in the hall. Also the use of the function of the unit furniture will be reduced.
The quality of the unit furniture is from the original of the old items.
Placing the TV unit close, the hose is made of cable from accessory. If there are small children, you will still be able to get on the cables and prevent them.
Wooden TV units are in places where sunlight cannot come straight. They are also children of the collection of household goods. It will be appropriate to place a unit where the image will be viewed clearly.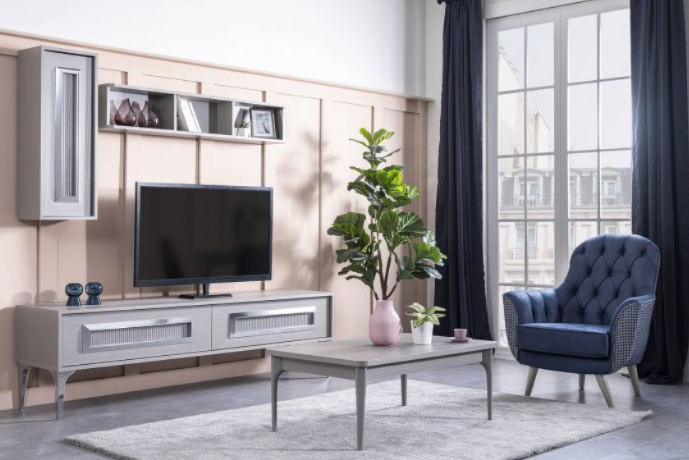 Which Wooden TV Unit Choose Choose?
The natural and stylish decoration in your home, it's nice that you don't escape from the kitchen and the noise. Auspicious hardware and furniture from the living room in the unit made of wood. Eva TV unit will add an eye-catching atmosphere to your living room with its modern lines.
Increases the storage multiplicity and the choice of two shelves. Metal rings for using drawers and cabinets add perfection to this model. For the design of the living room, Perla will suit your living room with its wonderful design and wall drawings.
Asya TV unit is presented to your liking as an original design with its ash gray color. You will love these units, which give life to independent and stylish living rooms.
Target TV lines are perfect designs with lines and reflecting quality. It is a very stylish and useful design with its double shelves and drawers. It models models for your home in a way you like and trust.
Warm, Stylish, Modern TV Units
If your living room is an area with a white kitchen, the TV unit will add simplicity and naturalness. If your living room is small, the previous TV unit with its fine lines and light color will create a spacious atmosphere.
They make unit cabinets useful with their different styles and designs. They beautify the living room with the accessories to be placed on these shelves. You can also place them in the drawers and cabinets of crowds units.
If you are smaller than the wooden TV unit models from the living room, the lighting is light. You can use small decoration or non-existent LED lamps in the unit furniture. You can also place small lampshades on the shelves or table of the TV units. You can add a warm, stylish and modern atmosphere to your living room for decoration that will change the air of your unit.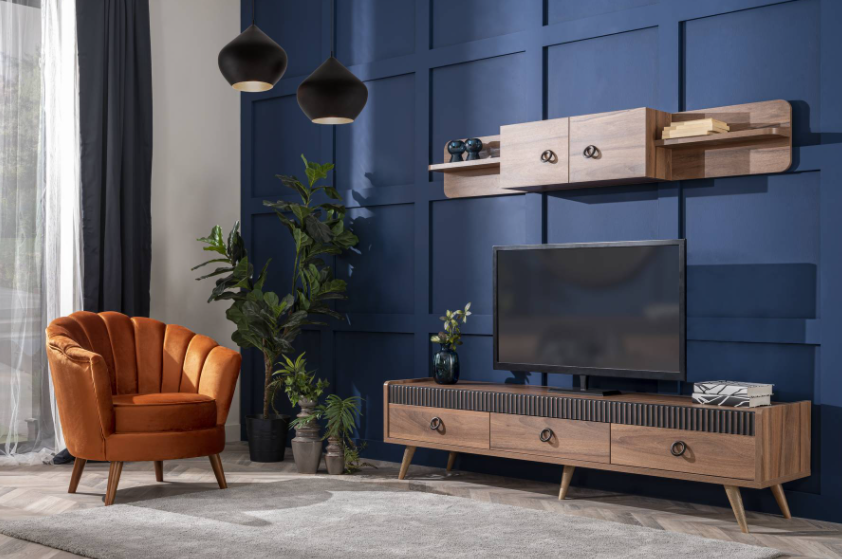 Natural Look with Wooden TV Unit
To be considered for long-term use in your home: You can buy it from wooden material and create it in harmony with the people to be purchased. If there are colors such as blue, green, yellow, coffee in your living room, wood is a beautiful and lively harmony with these colors.
This style, which is a Mediterranean style house, is a very natural look. In such a decoration, tulle selections and models should be used to make good use of daylight. Your star lounge and a natural look.
Wooden TV unit from beech equipment has durability. These units are non-deformable products thanks to their polished surfaces. You can cover the wall of units made of wood with wallpaper.
Natural stone-looking wallpapers are in perfect harmony with wood. You can create a stylish and positive environment by completing the TV units with close armchairs. Shelves or stand of units, canvas painting or vases are the decoration needs related to these small details.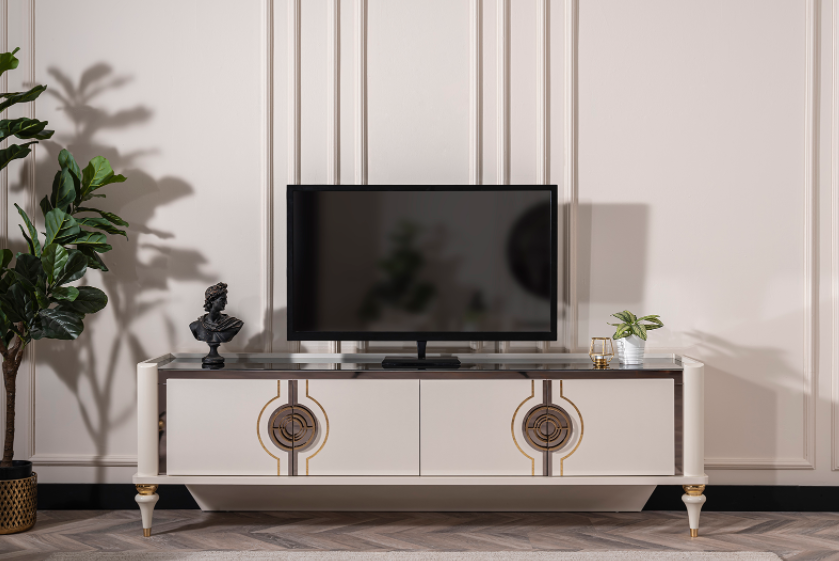 Functional TV Unit Selection
The functional model, stylish details and detailed explanation of the details about the applications will suit your TV unit very well. You can add a new interpretation to the elegance and elegant style of your living room with unit assistants. The most suitable unit can be purchased with its symmetrical form, options with shelves and drawers, and possible models.
These functional and uniquely designed units will not break your budget and are long-lasting units. You should buy the most suitable models that will reflect the design of the TV unit selections from your living room. And your preferences for your most tasteful uses. The most suitable and stylish designs for your living room or living room allow you to catch the air.