No one of the houses will have the most time is probably the halls. The choice of TV units, which have this rich and large size, is preferred in harmony with the floor. In this way, you can display your ability to prepare your place in your living room, which you can use both stylishly and usefully.
This overlooked place, where those who are in an indestructible place in the houses are deployed, is in a way among the parts of the hall. So what should be considered with these products? Let's take a look.
What Is Considered When Choosing a TV Unit?
Preferred TV units for your living room are something to consider in terms of the space they occupy. It is necessary about the shape of the furniture, its usefulness and the tool used. It's a crafted look that is feature-free, both without creating content from the look of the hall, and without being depicted.
The first point to be considered for your TV unit selection is a unit unit in your screen section. It is extremely important that this furniture, where you will place your television, is compatible with the items of a more affordable and affordable look, both useful and affordable.
It is extremely important that this furniture is useful for your place in your living room. Having a sufficient number of shelves is the first principle in terms of usability. Like the furniture in your living room, the TV unit should be there while it serves its purpose.
You need to make a choice that this furniture to be continued and filled in the appearance of the living room is likely to have lines and colors with other items. By designing a TV selection in this direction, you can create a harmonious atmosphere in your living room.

Pay attention to what materials the TV unit is made of
You will give a big place in your living room. It is unthinkable from which item the TV unit will be. Because some take off cleaning clothes. This can cause cleaning to turn into a shift.
Attention should be paid to the cleanliness of your TV unit, which has an important place in your living room. This will make your living room look cleaner and more comfortable. As well as a hint of tip about your general cleaning. It is an advantage that the useful TV unit can be cleaned easily and conveniently.
Items that are not on traces, dust and stains are products that will not disturb you and cannot be found on you during cleaning. There can be no thought to design this large TV unit.
Useful and Decorative Models: Shelf TV Units
The place of the television in the home is extremely important. You should be able to see the television comfortably. These TV units installations. You can watch a TV from the TV unit you have comfortably located in a place. One of the most important aspects of this assessment to review is how useful it is.
Since it occupies a large area from a unit lounge, it must have a television. Shelves that go into this system. Multi-shelf TV units provide lounge cleaning supplies. At the same time, you can get a nice view by placing your loved ones' tables and books on the shelves that you can use decoratively.
In the case of a TV unit setup with drawers, you can free up space in this living room that you can use to stack other items. With these models, which are useful as well as being decorative, you can both capture a stylish living room look and use your space more efficiently.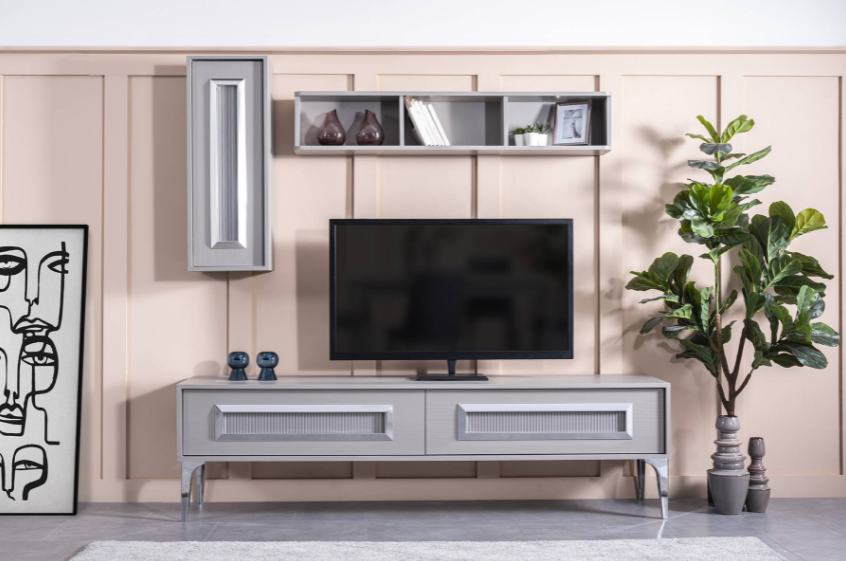 Consider the Space You Will Use
The furnishings of the living room are also a criterion to consider the television unit for general use. Depending on what is going on around the living room, more accurate and looks can be achieved with these furniture. You can consider the wall and ceiling height where you will place your television unit as the first criteria. In accordance with all of these models, you can use the TV unit selection in a more accurate and efficient way in your space. It is also unthinkable in the dimensions of the walls, which are too large to be considered until its design.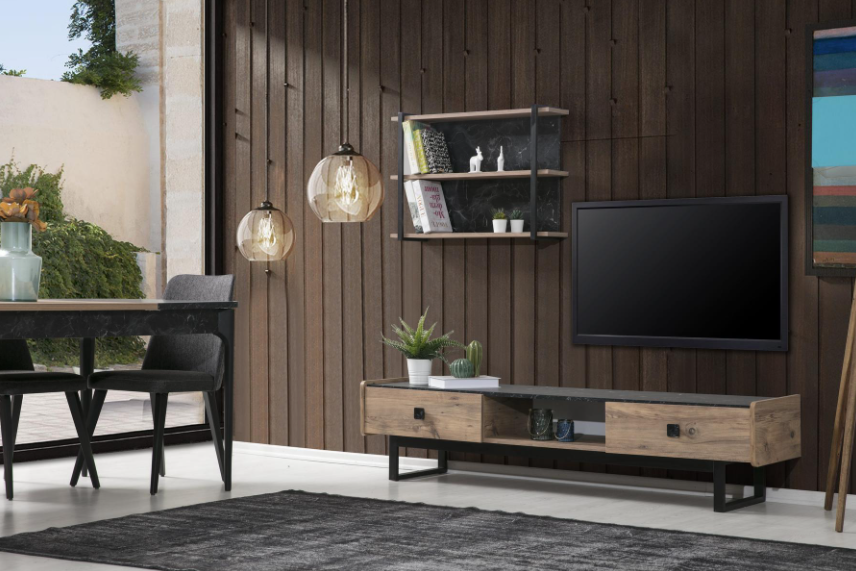 Add Color to Your Living Room with TV Stands
Reassuring TV units with their stylish and modern designs, the living room shows you the ideal features for another air design. The TV unit, which can be bought by keeping the eyes with the dominant colors in your living room, can be harmonious and harmonious in the ambient air. TV units, which you can use not only to place your TV, but also to listen to it, are among the places that will add movement to your living room.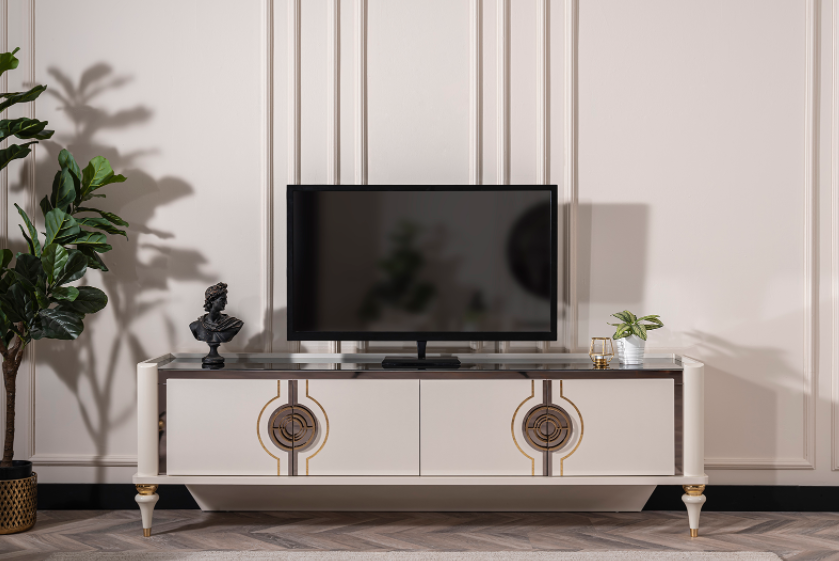 It decorates your TV unit with various CDs, books, frames. In this way, you can get rid of giving a static look and change the atmosphere in your living room. You can bring color to your living room with TV units with various models. With a TV unit that is easily painted and does not fade when cleaned, the skirts of your living room can be equipped with high quality and stylish equipment. With the spread of television, it is possible to capture a modern image that includes your TV units, which has become a necessity!