Warm tones add a dynamic energy to your home. A living room decorated with black colors should pay attention to the TV units you choose for you. because warm colors are very exciting, show eye movement and the environment is stifling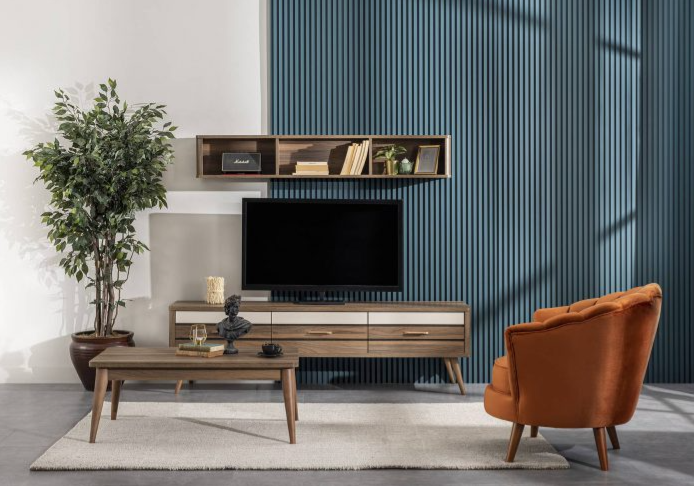 The wall in front of you gives the energy, the size and the arrangement of your seat. It will have the best moments you will spend with your spouse, friend or partner. So, what kind of life do you lead? Color preferences of high-energy people are generally in favor of warm colors. This also shows the personality of the person. Making your home stand out can seem like something attractive and appealing. There are things that need to be taken care of and pay attention to a yellow and red ornament. Let's list this note:
Colors should be in harmony
Must be balanced with each other
Decoration should have a rhythmic harmony
It should not tire our brain and eyes
Accessories are correct
Don't go when the colors are wrong
We can use these products in TV unit models for your living room decorated with warm colors.
The Effect of Colors on Your Daily Life
Every new day is a new experience. Maybe the secret of starting the day with high energy when you wake up in the morning is special. Decorating your own landscape hotspots only requires simple touches. Colorful or warm tones can be the savior of a cloudy weather.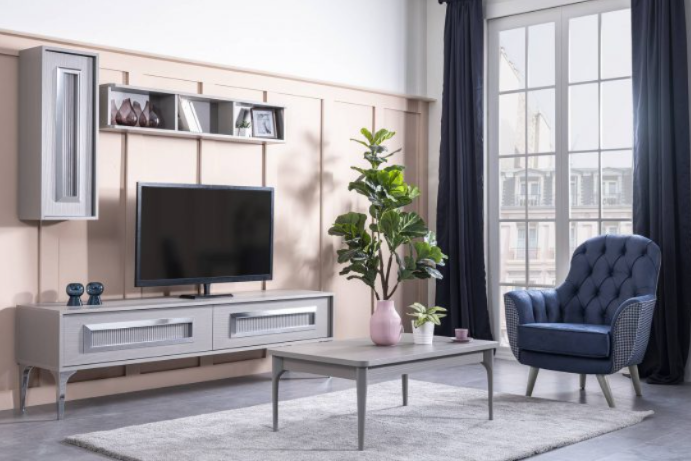 The color of lighting the world is yellow and orange star. Images from colors with these colors that are your light. If you combine it with wood and modern lines, you will be in perfect harmony. Red is one of the most exciting colors. If the creams and wood in red colors are completed in a softening way, it will be a balancing act. Do you look like the colors dancing on the flat ground? Gray tones add an air of validity with the colors of the world.
Reflect Your Personal Tastes in Your Living Room
They shape your outlook on life. Wooden TV unit models will add calmness to your wall in warm tones in your living room. You will be able to reflect your energy. To provide the ease of balancing with the stance and calmness of the wood. We see black modern lines in their lounges for interneters. Sincere is that personality movements have an authentic taste. However, you can combine modern lines with warm colors.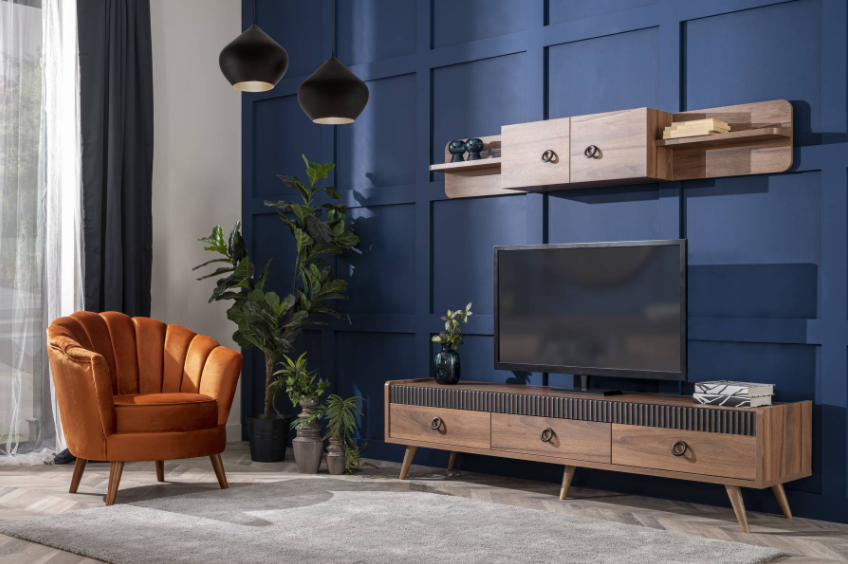 Sometimes the advantage that comes our way from noticing it out of boredom is actually us. There are extremely successful businesses with the self-confidence of warm colors. You can get the booster of orange tones and overcome all obstacles. A turning point or new little ones may be hidden in your energy. It is used sparingly and without hesitation. There will be brave people who will also be the model of the TV unit in question.
Do not be afraid to reflect the space and excitement of your inner world to your living space.
They will add freshness to your living room
The choice you make, the decision often carries risk. You can create the ambiance of living with warm tones. While doing this, you should not flood your living room with colors. Games can cause small production of your room.
For example, there may be a gray color tone that can be opposite to yellow colors. Stripes can be drawn on the walls in orange tones. You can enliven your living room curtains with light colors and burgundy backgrounds. It will make your living room look wider. If the walls are literally, maybe using a warm color would be more appropriate. Brighten the mood of the white and cream living room with TV units. Build the warm energy in your room with the cactus and succulents you will place in your unit.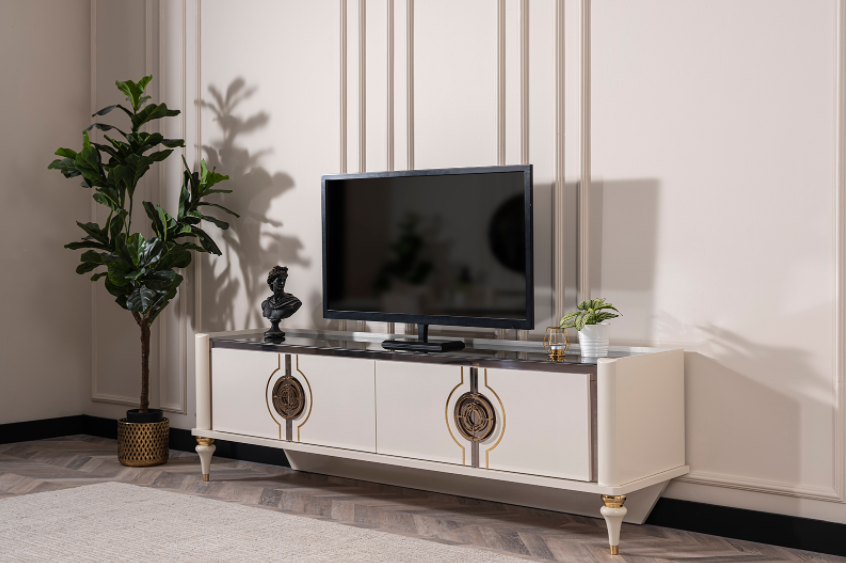 Using Accessories with Warm Colors
Bring every detail to life in your living room. It is important that your chandelier is classic or modern. If there is a lighting filled with diamonds, match with warm colors. Modern designs would be a better choice for warm tones.
For example, place minimal candles in your living room instead of candlesticks and enhance the intimate mood. You can create a fierce atmosphere with fringes instead of plain ones. The use of the plant has it aeration. For a romantic atmosphere, you can place a dimly lit floor lamp in a corner of the living room. You can provide a view look with magazines and books on which you will put a plain coffee table. The model of the TV units will be such that it reduces the mobility. You can get it thanks to the accessories designed for the units.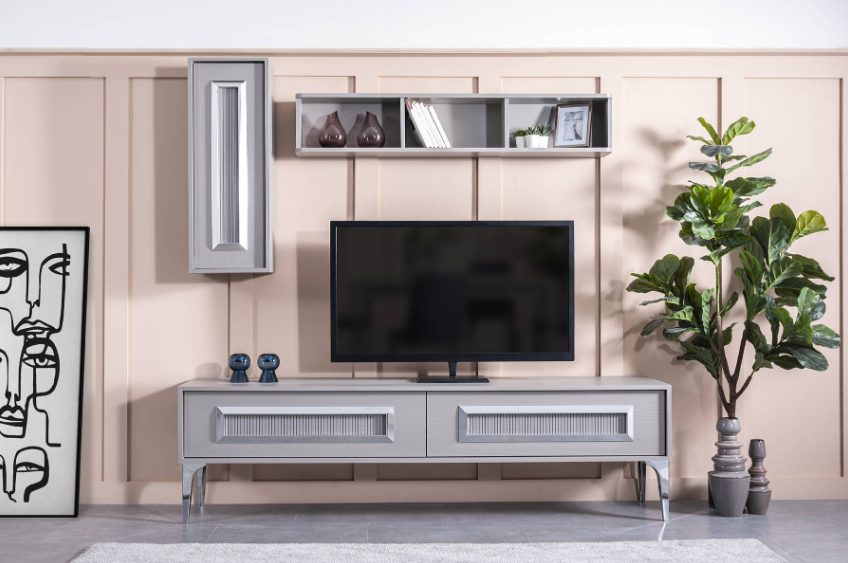 The Most Important Point: Your Mode
We all have preferences. Remember that a good thing is not very very good. To be happy while living in your living room. During the planning of the match, it can be said that it is good. You should put them to sleep from the reflections in the mirror. Getting out of your house in high mode will bring you positivity during the day. Your hair inside your surroundings. Controlling the shoot. It expands the universe dimension if you summon it.
In TV unit models, it is to create something that happens in a living room. You should use the balancing harmony of wood and modern black line to decorate your environment with warm and friendly tones.
Colors have an undeniable effect on them. All consumers are in use together. Because he can't balance it. The question that makes your living room pretty: Am I okay? If your answer is a smile, it means you chose the right one.