Among the darker bedroom colors, are important for those who want to prefer more dominant color tones in terms of aesthetic appearance. Color preference in bedrooms, which are the most important areas for rest and relaxation, is of great importance with its contribution to sleep quality and relaxation.
The Importance of Using the Right Color in Your Bedroom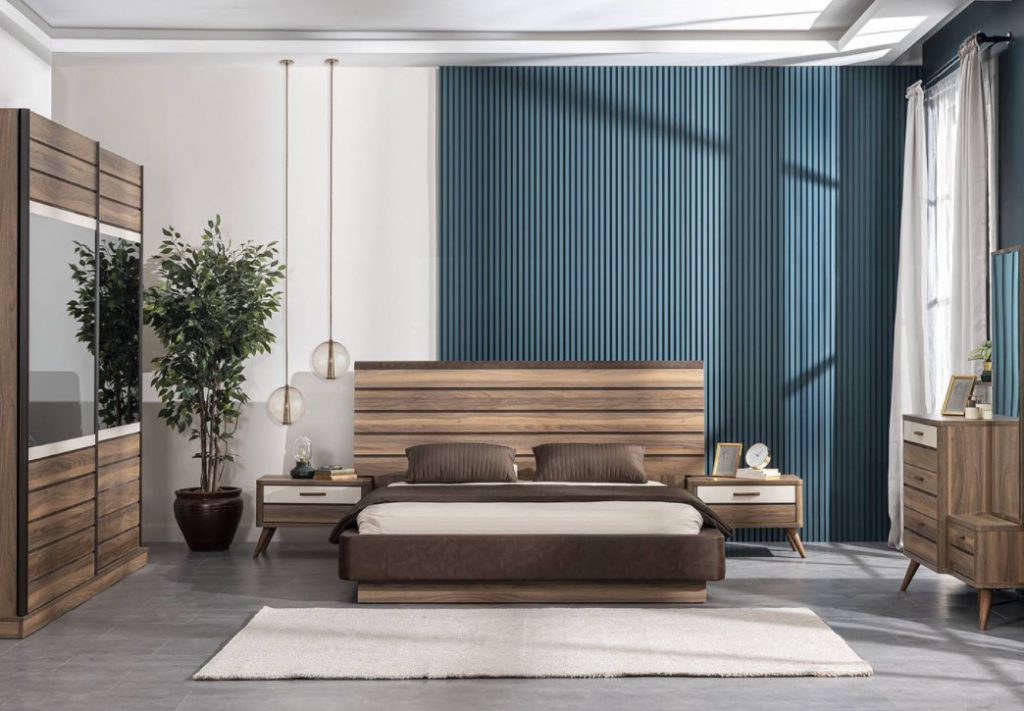 The bedroom represents an area that should be considered for color preference. Because bedrooms, unlike other rooms, are very important for you to listen and start the day energetically, colors also have direct effects on these points. While many different colors can be preferred in bedrooms, those who want to prefer colors in dark tones should pay attention to the psychological and aesthetic effects of these colors.
Because colors make the area look more beautiful aesthetically and at the same time as an effect on your psychology, they can provide you with a more comfortable sleep quality. Likewise, when the wrong color choices are made, this will cause negative effects on both your sleep quality and comfort.
Dark Red and Its Shades
Dark red tones stand out among the selection of bedrooms in dark tones, especially for bedrooms with a modern design. This color, which usually shows itself as burgundy, adds a dynamic look to the bedroom. At the same time, you can get very special looks in your bedroom with red and its tones, as red tones have the meaning of vitality, energy and dynamism. In addition, certain points should be considered for the selection of red tones. Especially in small bedrooms, choosing red and its shades may not create the expected effect. The dark red and its tones, which will provide a sultry appearance in these areas, will negatively affect your comfort.
If you use dark red tones in larger bedrooms, you can have the chance to get a more spacious look. At the same time, it will help make the room more special, as dark red also evokes power and nobility. Another important point in the use of dark red is that the room must receive daylight from the window. If there is no sunlight through the window, the room will be suffocating.
Dark Yellow and Its Shades
Among the darker bedroom colors, yellow often stands out with cheerful and dynamic connotations. You can start the day much better in your bedroom by using dark yellow tones, especially because it makes the environment more energetic. Besides, dark yellow tones; They will also be effective in terms of falling asleep as they tire less and contribute to your sleep more comfortably. If you use much darker shades, your possibility of achieving a special harmony with the furniture will increase. When you use dark brown or black furniture with dark yellow wall color, it will be easy to get a striking and aesthetic appearance.
Dark Blue and Its Shades
Among the colors to be preferred in the bedroom, dark blue and its tones are preferred especially in large bedrooms. Because in small areas, dark blue can create a suffocating effect and make the area look smaller than it is. Therefore, it is recommended to choose medium or large bedrooms to use shades such as navy blue. Blue and its shades generally have a relaxing effect. Since it does not tire the eyes, it helps you sleep more quickly. It also allows you to start the day better thanks to its balanced tones. Dark blue tones make you feel better, especially with furniture with light tones, and thus make a special contribution to the aesthetic value of your room.
Gray and its Shades
Gray and its shades are among the most preferred colors to use dark colors in the bedroom. Due to its gray color structure, it is ideal for adding a balanced and dignified look to the environment. However, it also helps people feel much better by preserving its dynamic structure. The use of gray and its tones in the bedroom shows a good integrity, especially with wood-colored furniture, and thus has an effect on your well-being. The shades of gray also affect your comfortable sleep and show themselves on your rest.
Black and Its Shades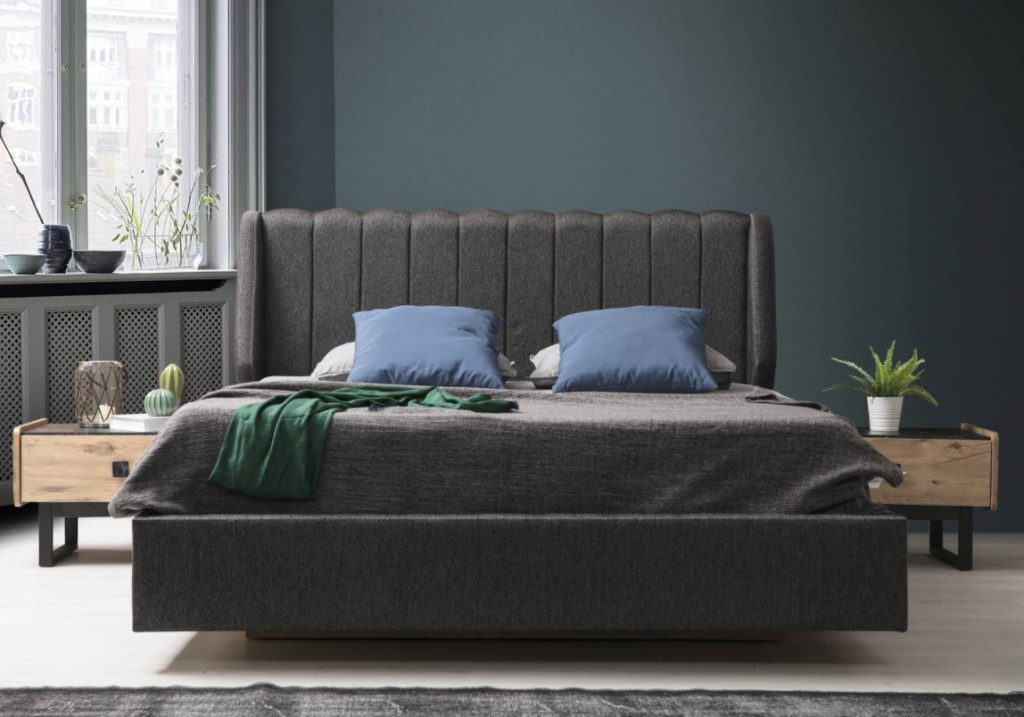 Using black color in the bedroom is generally not preferred, although it is the first color that comes to mind when it comes to dark colors, you may need to avoid using black. Because black attracts all the color and light around it, causing the environment to appear more closed. However, it is also possible to create an extremely stylish and striking look for your bedroom by choosing lighter colors of black. Black and its tones are widely preferred, especially in bedrooms with a retro design.
Things to Consider When Choosing Dark Shades for the Bedroom
To use dark tones in the bedroom, you need to pay attention to certain points. First of all, if both dark and vivid colors are used together, the bedroom will have a more dynamic and impressive appearance. In other words, when you prefer dark tones on the walls, if you choose lighter and more vibrant color tones in furniture and furniture, the look you will get will be much more harmonious and beautiful. Using only uniform color tones will result in a sultry look no matter which color you choose. At the same time, since dark colors can give a sultry appearance in general, bright colors should be preferred with furniture and furniture in dark color preferences.
Choosing the right colors in the bedroom will increase your sleep quality as well; It will also help you wake up to the day in a more dynamic, energetic and rested way. With the correct use of dark colors, it is possible to achieve impressive looks, as well as designs that will make you feel bad and will not look aesthetically pleasing. That's why you should be careful to choose the right colors and tones.
You can examine the types of bedroom sets from our site.